Private Events and Functions
The refurbished Edwardian Dining room is furnished with plush red leather seating, beautiful chandeliers, ornate fireplaces, copper topped tables, comfy armchairs and large brewery tables (able to seat large groups), all in full view of our very own fully functional onsite micro brewery "Tapped Brew Co".
This room is available to hire for private functions, this beautiful room is ideal to cater for your special events, meetings and social gatherings. We are able to offer a wide range of options to ensure that all your requirements are met.
The room holds 60/70 guests but areas can be reserved for smaller groups. Table arrangements can be configured to your needs as well.
The cost of hiring the whole room is £200, which also acts as a deposit for the event.
For enquires please email us at info@sheffieldtap.com .  Please note that we do not accept bookings for Friday or Saturday.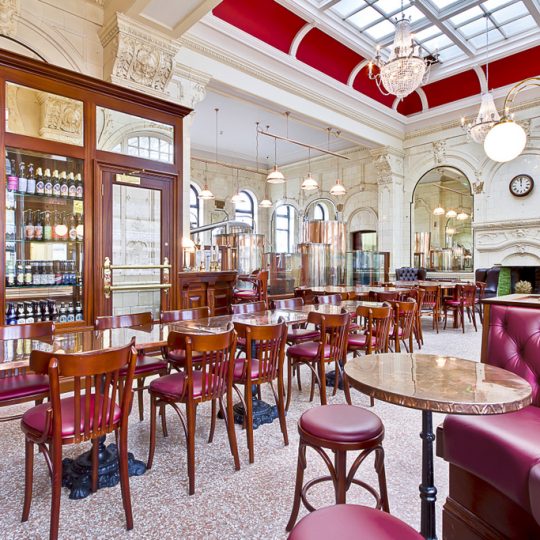 Catering
All of our catering for events is provided by S17 Coffee Shop & Bistro.  They specialise in homemade catering using locally sourced ingredients.
Our menu options are varied and can be tailored to personal preferences or dietary requirements.
Have a look at our menu below to see what we could do for your event.